Tom Quilty
Details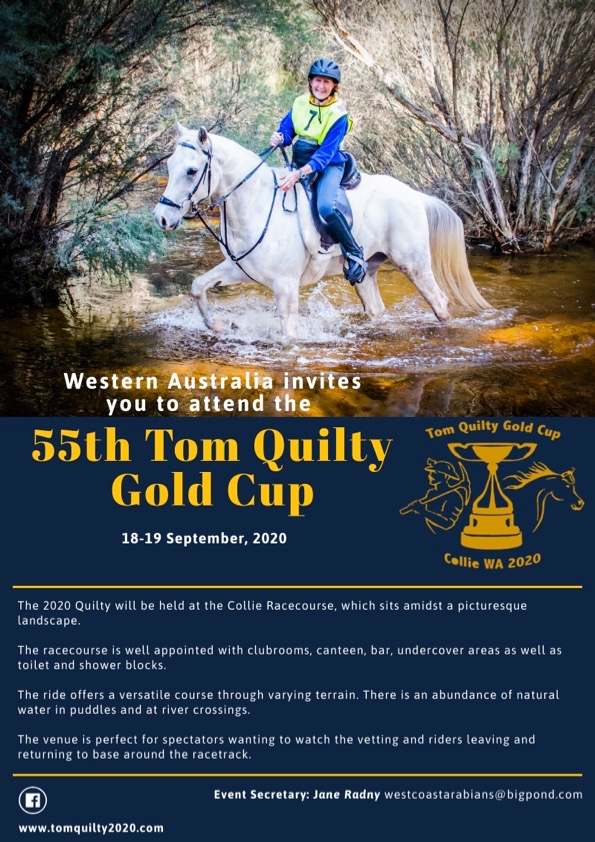 Details
The VERA SMC would like to congratulate the following horse and rider combinations for being selected onto the VERA Quilty Team 2019:
Wendy Riha and Bullio Gebreselassie

Tanya Beacham and Creswick Magdaleenah

Kim Noble and Mizzi Cougar

Renee Henry on Cadenza Supernatural
Details
The VERA SMC is looking for people who are interested in nominating for the VERA State team to compete at the 2019 Tom Quilty event in Queensland. Attached is the Tom Quilty Gold Cup State Team policy outlining the requirements for nominating and the responsibilities of being considered as a part of the team. As yet, a determination has not been made as to how many Victorian teams that will be entered as this will be dependent upon the number of nominations received.
Details
The Tom Quilty 2019 is fast approaching
The 2019 Tom Quilty will be here before you know it
The Stirling's Crossing Equestrian Complex is set in the hills of Imbil the largest town in the picturesque Mary Valley, part of Gympie Region, on Queensland's Sunshine Coast.
For all your details and need see the Tom Quilty 2019 Website