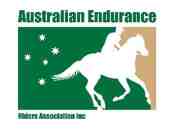 The Australian Endurance Riders Association Inc. has applied CPI increases to the recommended fees for Veterinarians attending endurance events. The Veterinary Fees that are recommended by AERA for 2019 are :
The VERA Treasurer, Kerrie Gabb, will be handling any membership applications and enquiries in the short term. Kerrie's contact details are available on the Contacts page and her email address for memberships is: This email address is being protected from spambots. You need JavaScript enabled to view it.. We will make sure that all membership applications are processed in time for the forthcoming rides. Kerrie will have her training wheels on so we ask for your patience during this period.
An Expression of Interest will be called soon for a new Membership Registrar.
As our first ride for the year looks like it is the 40km training weekend at Glengarry. I have seen people ask about memberships etc.
1: you do not have to be a financial member of VERA to compete in any 40km or less training, or social ride.
2: However all non VERA members will be required to pay a "day membership" as well as the entry fee.
3: NEW RULE states that all horses with logbooks must have all training / social rides entered in them (previously you could put training rides on a vet card and not in the logbook)
For those VERA members ready to compete in an 80km and already have a logbook.
If your a VERA member, and paid your membership, make sure you have done your logbook returns REQUIRED BY ALL HORSES, NOVICE & QUALIFIED HORSES.
If your horse is a qualified horse [YELLOW BOOK] you also have to pay a annual fee prior to competing in anything of 80km plus, or if your horse has a lifetime registration then no other fee required) a sticker inside the book will tell you if it's lifetime registered or just annually registered.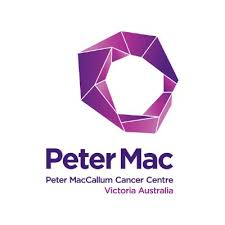 VERA has forwarded a donation to the Peter McCallum Cancer Research Foundation in memory of Sue Cavill and her contribution to Victorian endurance. The SMC would encourage members to show their support also for this very worthy organisation.
Want to help spread the word and share about VERA on facebook
Use this Facebook frame to show you friends and family that you are a proud member of VERA
How does a rider up grade to Endurance/ Open status.
How does a rider up grade from NOVICE status to OPEN status
1, The rider must have successfully complete 2 x 40km training rides, then 3 x 80km - 120km, Novice horses and / or riders cannot compete in any ride longer than 120km.
2. Once you achieve this, you apply to be "Up graded" and your membership card will change over to Open rider status. (No fee is charged for this. However you must be a financial member at the time for you to upgrade your rider status) You will be issued with a YELLOW membership card. (VERA Membership Registrar is Beck Williamson)
3. Even if you complete your qualifying rides, don't be fooled to think you can now ride at any speed in your next ride, because in theory you are still a NOVICE rider. The responsibility for the upgrading is up to the rider not the committee.