Linda Tanian – President, AERA Delegate
I've been involved in endurance for over 30 years and got into long distance riding after completing a ride going from Melbourne to Canberra. This sport has enable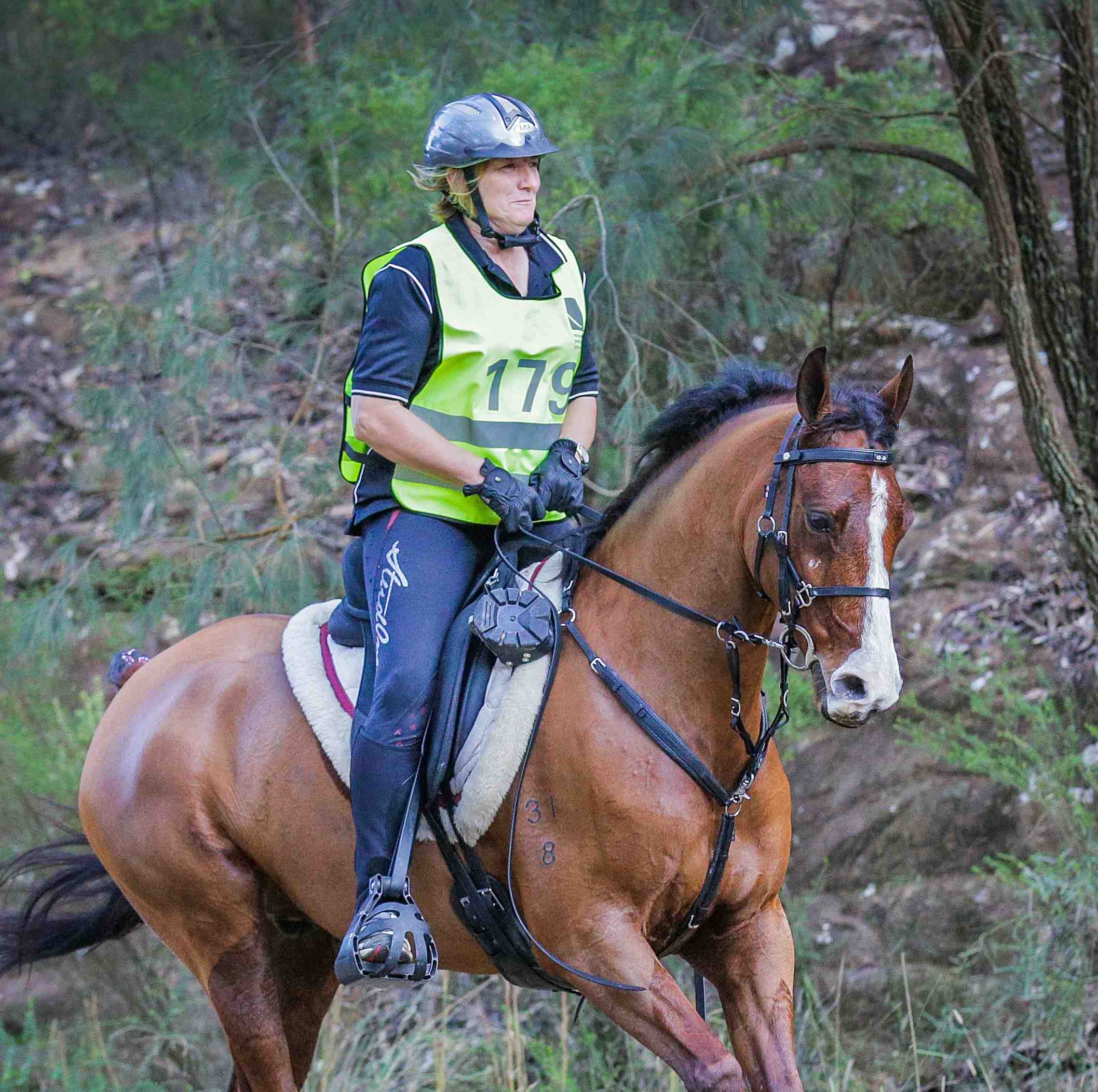 d me to go from a training rider all the way to representing my country on the international stage and offers so many opportunities to everyone to reach their own goals. I am very passionate about our sport and the wonderful opportunities it affords all of us to share time with our horses and explore our great country. I am very committed to ensuring we move our sport forward in the right way by providing additional opportunities for our members and by better supporting our Ride Organisers. I am also focussed on improving the governance of our sport and ensuring we adhere to our rules.
Kerrie Gabb – Treasurer, Assets Officer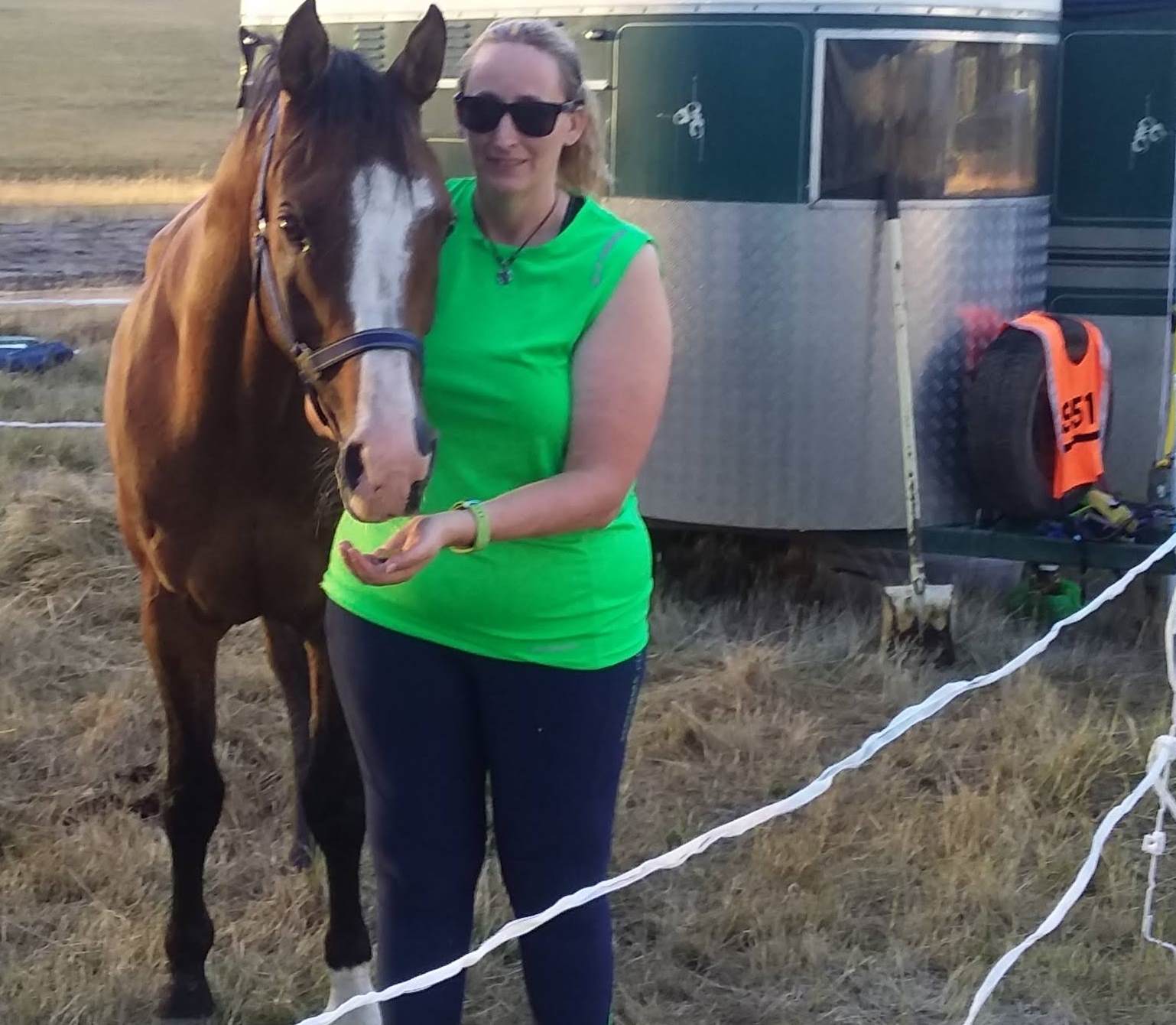 I have been heavily involved with endurance riding as a child and then as an open weight rider. I came back to the sport in 2016 as a volunteer, helping and giving back to this sport. In 2017 I was overjoyed to be invited to ride for someone else, then in 2018 I was lucky enough to get my own horse and ride for myself, I also took the time to become a TPR steward so when I can't ride I still have a great chance to be out with people who love the sport like me. I love travelling this country to go to rides, and see new places. I am committed to our sport moving forward and expanding, so that we have a fantastic sport now and in the future.
Mezcal Manners - Secretary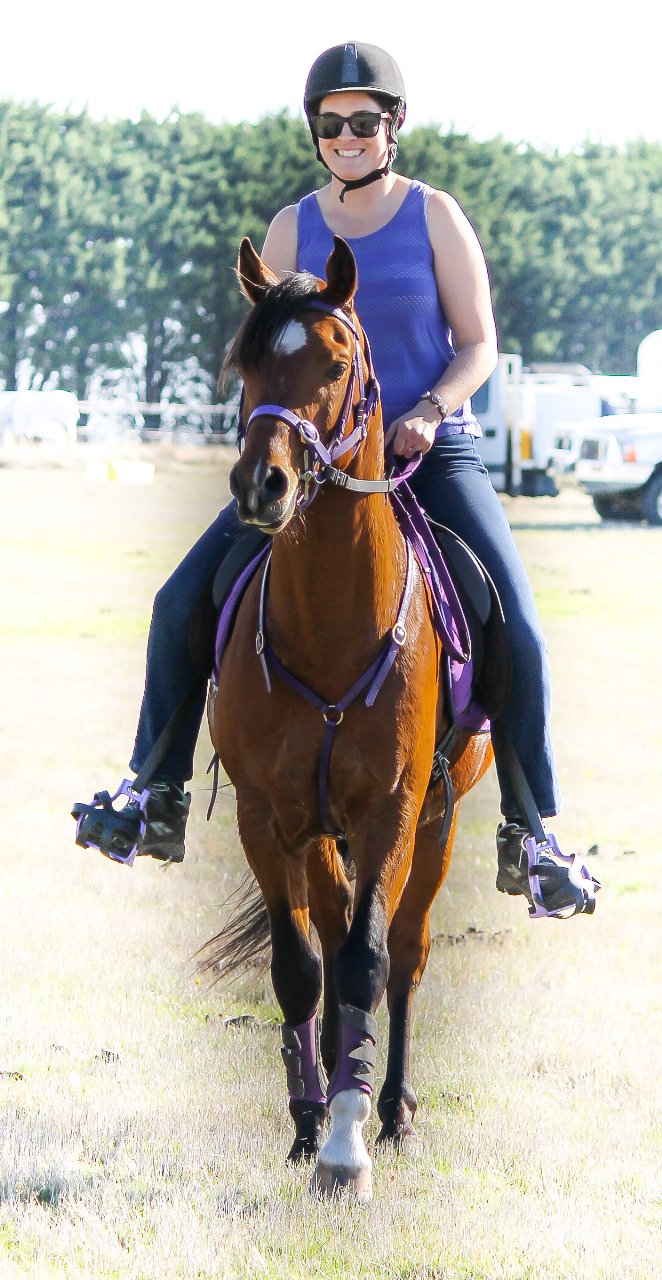 I was born into a family that had Arabian horses, my Mum being heavily involved with showing and endurance when I was younger. I personally have shown at state and national level with great success. In November I bred a beautiful colt who, I thought to myself, he will make an endurance horse. 8 years later we did our first endurance ride and from that moment I was hooked. I now want to give back to the sport I love so I volunteer whenever I can. I am currently a provisional TPR and a part of the VERA and GERZ committees.
Ellen Prestage - TPR Coordinator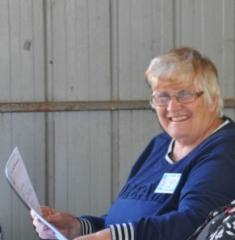 I was born into a family who ran a riding school, so have been around horses all my life. I attended pony club, competed at shows, dressage, and eventing in my younger days and in later years endurance which I thoroughly enjoyed. I established my Jamar Lodge Arabian stud in 1987.I was introduced to endurance in 1989 first as a volunteer and later as a rider.
My riding days are far behind me but I still have a passion for this wonderful sport. I have enjoyed endurance the most of all the horse sports I have been involved in.
I am at present the VERA TPR Coordinator and Horse Welfare Officer. As a member of the SMC, I have held the roles of Secretary and AERA Delegate. I am a TPR steward, Chief Steward and AERA Database Operator. I am a Life Member of the GERZ Ride Organising Committee. I was a member of the Tonimbuk Tom Quilty Committee. Have been a volunteer at Tom Quiltys in Tasmania, Victoria and NSW.
In 1918 I was awarded Life Membership to VERA.
I feel that I still have a lot to offer to newcomers to endurance. My aim is to continue to try and improve the popularity of this wonderful sport.
Russel Robinson
I have been involved with endurance since 2000, prior to that I was heavily involved with eventing, my son firstly got me involved in endurance, when he
was doing his k certificate at pony club, then i was hooked. I feel it is a great all round package, with camping, good people, riding, and especially
my bond with my horse, with endurance you have highs and lows, but the highs far out perform the lows, I can not imagine my life without endurance.
Hans Peuker
I did my first 80km Endurance Ride in 1988 and have participated in the sport ever since. My initial reason for becoming involved with the sport was an outlet for me away from my busy Catering business at Sovereign Hill where I could meet up with like minded people enjoying a weekend away with my four legged friend. From there it just grew and the sport has enabled me to travel to many beautiful country places where endurance rides were held. During this time I have met many interesting people and have learnt so much about the sport and horse management.
Our sport thrives on the relationship between horse and rider and understanding of your horses welfare and ability.
An Endurance Ride requires a lot of planning and volunteer support, often these people are not necessarily riders but give their time freely to make rides happen.
To ensure the future of our sport, it is essential that we as a Committee encourage and support Ride Organisers/Riders and to continue to grow our membership base. I would like this to be my aim for the sport during my time on the Committee.
Lyn Taylor - Governance
I was introduced to Endurance when our daughter did her first ride. Although I can no longer ride I was hooked by the importance of horse welfare shown by all, and the attitude of "to complete is to win". This makes every rider a champion no matter where they come. I became a volunteer, helping with track marking and anything needed at rides like Shahzada, then a TPR and eventually asked to become a Chief Steward. At present I am now starting the process of becoming a swabbing steward while serving on the SMC.